The stay on evictions is ending – what this means for renters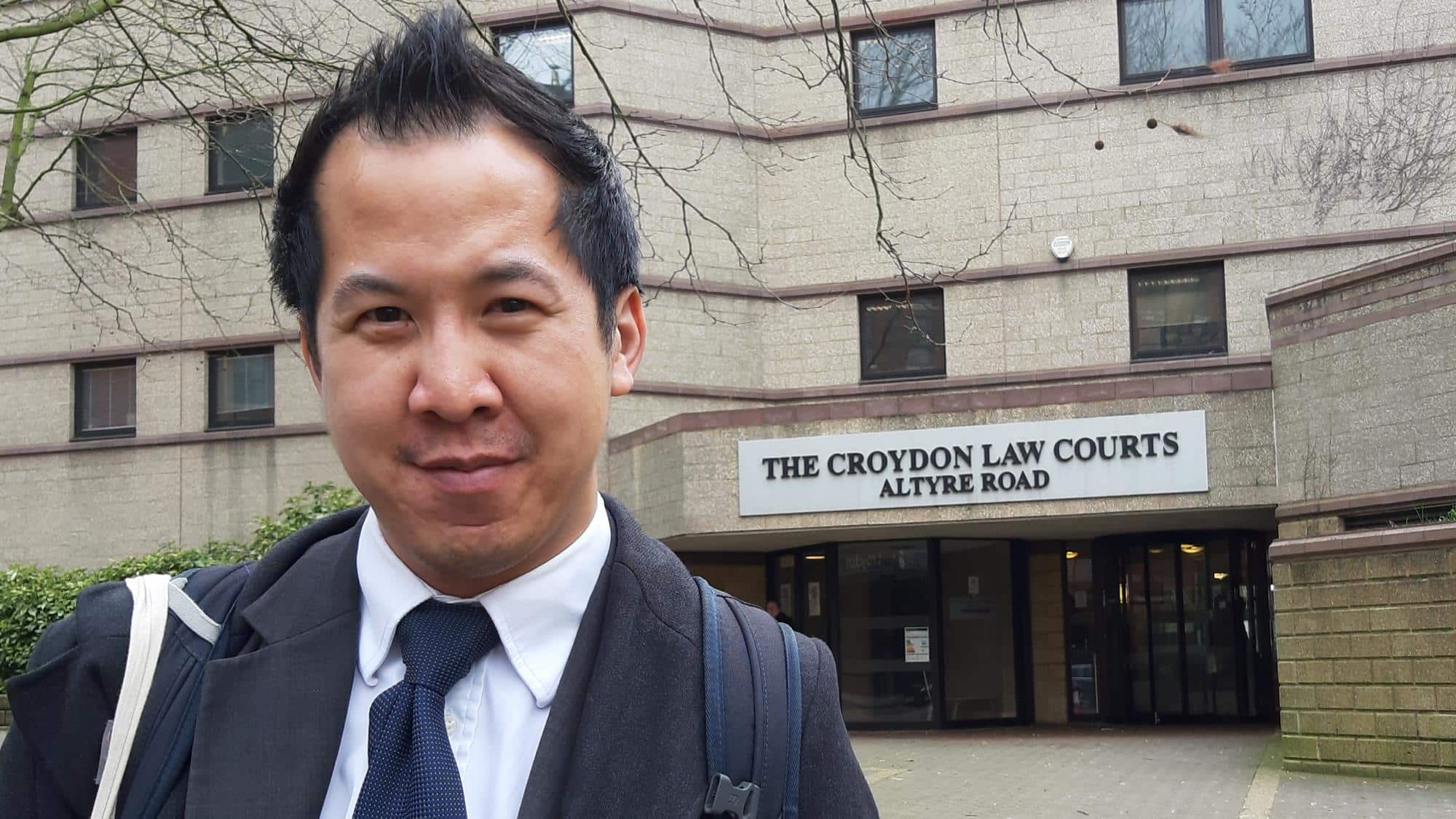 The stay on evictions, which was extended by four weeks in August, will be lifted on 20 September 2020. With many predicting this will lead to a substantial increase in evictions, it's vital that anyone potentially at risk of losing their home is aware of their rights and knows how to access the help they need. Jeinsen Lam, Housing Solicitor in our Croydon branch, answers some common questions and explains the options available.
What does the lift in the stay of evictions on 20 September mean?
Since 27 March 2020, in most cases there has been a pause on evictions and the courts have not generally been progressing possession cases through the court system in the intervening period. The stay on evictions is to end on 20 September 2020 which will mean that from this date:
Landlords will be able to enforce existing final possession orders by applying to court for a bailiff warrant. You will receive notice if your landlord obtains a bailiff warrant.
A set procedure has been drafted to control how to bring back existing cases affected by the pause on eviction and dealing with new claims brought.
The courts will be prioritising certain cases such as those involving domestic violence, high rent arrears (e.g. 12 months or more), anti-social behaviour and squatters/illegal occupiers.
It is important to note that tenants have the same protection from eviction as before the stay on eviction was introduced. However, going forward, the manner in which the courts deal with claims for possession has been adjusted in light of the ongoing pandemic with an attempt to ensure the court can start hearing cases whilst keeping court users safe.
I couldn't afford to pay my rent during lockdown and am now in arrears. I'm worried I might lose my home. What should I do?
The first thing to do is to start making regular payment towards your rent, plus as much as you possibly can towards your arrears. It is generally better to pay something towards your rent and arrears than pay nothing. If possible, the minimum you should be paying is your current rent and you should set up a direct debit/standing order.
You should also speak to your landlord with a proposal for payment and try to agree on a payment plan that you can afford to pay in the long term. If you cannot pay what your landlord requests then pay regularly what you can afford, keeping a record of your payments. Your rent should be the first thing you pay each month. It is important to be aware that if you do not pay your rent you are putting your home at risk.
The next thing to do is to make sure you are maximising your income. There are many ways you can do this, so you should look into any of the following that are relevant to you:
Are you getting all the benefits you are entitled to? You can check this on the Turn2Us and entitledto websites and make the appropriate claims. You may wish to seek help from your local CAB and other advice agencies
Do you have difficulties managing your affairs for example due to illness/disability? If you have a social landlord, you should make them aware of your health difficulties and ask for tenancy support.
If you are affected by a rent shortfall caused by issues such as the benefit cap and bedroom tax you may wish to consider applying for a discretionary housing payment to help meet any rent shortfall and reduce any rent arrears. Do you have a spare bedroom? If so, you should consider asking your landlord to let you take a lodger. Lodger income is generally disregarded for the purposes of universal credit.
We are currently offering a series of free money webinars to help with your finances. Please click here for more details and how to join.
Thirdly, there are a number of people you can talk to for help and advice:
You can obtain free debt advice and help with budgeting
If you have children and their welfare would be put at risk from eviction, you can approach children's social services for assistance
You may wish to approach the housing needs department at your local council and ask them for assistance with preventing your homelessness
You should also obtain legal advice: you can find a legal aid adviser using the government search engine or if you are not eligible for legal aid you can try and find a pro bono advice clinic
To see if we can help you, please go to our advice checker.
My landlord has threatened me with eviction. What are my rights?
A landlord cannot generally evict you without serving a notice and going through the correct legal court process. If a landlord threatens to evict you without going to court then you should contact your local council to write to your landlord, check your eligibility for legal aid and if necessary get a court order preventing your unlawful eviction or securing re-entry.
If you have been served with a notice seeking possession, you should check your eligibility for legal aid and obtain advice as you may have a defence to any future possession proceedings and any claim for rent arrears.
If your landlord has a final possession order, they will be able to apply for a bailiff warrant from 20 September 2020, so if you are in this position – or are unclear whether a final order has been made – you should obtain legal advice as a matter of urgency.
If you have not been served a notice or are not eligible for legal aid, you should check for any pro bono services which may be able to give advice.
I've heard it's best to avoid going to court at all costs. Is that true?
Going to court should be a last resort; however, it is important that when threatened with eviction you get advice as soon as possible as you may be able to challenge rent arrears at the same time as stopping your landlord obtaining possession. You should not make agreements without understanding both the consequences of your agreement and the other available remedies.
If your landlord takes you to court and your case is listed for a hearing, it is almost always in your interests to attend court so you can use the court duty advice service. The duty advice scheme is free irrespective of your means and available only on the day of your hearing. Duty advisers are independent and can advise you about what defences you may have, they can also try to negotiate on your behalf with your landlord and can represent you at your hearing.
If you cannot attend court because of a Covid-related reason, we would advise that you write to the court to explain how Covid potentially affects you and why you would have difficulties attending. If necessary you should ask the court in writing for another date for your hearing and support this request with any available evidence.
We would not generally advise tenants to agree to remote hearings by telephone/video link as we believe this may limit access to duty scheme advice and impair a tenant's ability to effectively put across their side of case. If you do agree to have a remote hearing and intend to represent yourself, you should ensure you get legal advice beforehand so you can make an informed decision about your case and the potential outcomes.
If you need advice, don't delay. Please go to our advice checker to see if we can help you.