Stepping Stones supports families and individuals who are in crisis, and are referred to us by local voluntary sector partners.
In partnership with the charity Z2K, Stepping Stones advisers and volunteers support families and individuals to resolve problems which are pulling them into poverty, particularly with the benefits system. One person they supported was Yoro, and he's shared his story here.
The project's team can support people with disability benefit appeals to the First Tier Tribunal and Upper Tribunal, and accompany people who are vulnerable at hearings. The team also helps clients identify areas where longer-term support could be helpful to them, for instance around English as an additional language, IT literacy and financial capability.
The Stepping Stones project prioritises referrals from the project's local partners, including Katherine Low Settlement and Ace of Clubs.
The project is for residents of Lambeth, Westminster and Wandsworth, and we're really grateful for funding from the National Lottery Community Fund's Help through Crisis fund which makes it possible.
Due to lack of funding, the Stepping Stones project came to an end in 2021.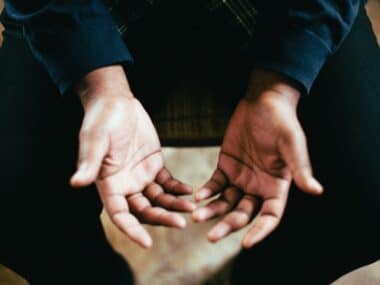 If we had not got Fenella at Stepping Stones, we would have lost everything.